Über mich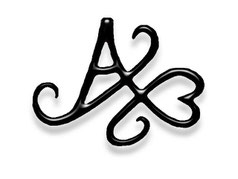 Amy-Hotchic
Im a Sims 2 and 3 machinima maker & Anime Sims creator known as Amy-Hotchic. I mostly make anime characters into Sims after I finish watching all eps , so I can play around with them and do videos :D Alot of people in Youtube were asking me where to download the Sims they saw in my videos. Since I know how hard it is to create it all by urself I decided to share mine here at jimdo. I hope to make it easier for other eager mvmakers to create cool parodies and make it possible for fangirls/boys to live their fantasies. I never saw any official website for Anime Sims, so I decided to be the first one to do it :) have fun and HAPPY SIMMING!
Lieblingsbeschäftigung:
Meeting friends,fooling around,listening to loud music, DRAWING, making Sims machinima etc.
Lieblings TV-Serien:
Death Note, Elfen Lied, FMA, Shippuuden Naruto, Kuroshitsuji
Lieblingsbücher:
Im more the manga-reading type of person =3= fav book though Another Note

Lieblingsmusik:
punk-Mindles Self Indulgence
and some latino hip hop,rnb
Lieblingsgetränk:
Coca Cola,OK,Angel

Lieblingsessen:
Grilled cheese sandwiches xD

Lieblingsurlaubsland:
EGYPT!

Lieblingsszitate:
"Life is short,,,,,EDO KUN IS EVEN SHORTER xD"
Edward aka Edo (jap.) from Fullmetal Alchemist